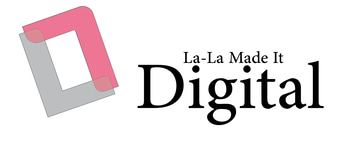 We strive to always give you an excellent experience in this partnership.
Here's what our customers say
"I used La-La Made It for my company project. She listened to the designs I needed and created a memorable project by guiding me through the process. The process was seamless and professional from beginning to end. I will definitely recommend this business to my friends and family and will use them again in the future!"
- LC |Creative Design Merch Assets
"I love my realtor shirts from La-La Made It! The shirts are soft and I love how they are professional and the overall experience from placing the order to receiving was easy and fast. I'm already scheduling our next project to work on marketing my realtor business."
- Nicole@Watson Realty Corp
"Thank you La-La Made It! I ordered shirts for my business friend and they are Awesome!! You guided us in what would make our logo look great and your prices were reasonable. Everything still looks great and I can't wait for the new project you can do for us."
- Lisa@NCI Computer Services
"I just received my first order of fifty items from t-shirts to jackets from La-La Made It. The quality of the work was outstanding and she was great to deal with as well as very professional. I would highly recommend doing business with this company -- 5 stars all around"
- D&M Landscaping, Inc.
"I had a really great experience with the La-La Made It design team! They created an awesome logo design for my photography business. Not only that, but they also created some creative design merch that is both stylish and promotional to my brand. Their ability to pay attention to detail is absolutely incredible. 100% satisified with my purchase."
- J. Walter |SMB -Photographer
"Great customer service and quality. I appreciate that you were very patient and supportive throughout the process of creating our products for my fans. The quality and precision were on point. Definitely, 10 out of 10 and I would recommend and use services again"
- Owlshot|Content Creator